The 10 Anime Where MC is a Transfer Student who is OP and Surprises Everyone with His Power
Here is a List of Anime series where MC is a Transfer Student who is OP and Surprises Everyone with His Power.
We hope that we succeed in creating this list by bringing together some of the best anime series that are enjoyable to watch.
and don't forget that it would be great if you comment on your Favorited ones, and tell us some other anime that we might forget to add to this list.
Here we Go!
---
10. Kuusen Madoushi Kouhosei no Kyoukan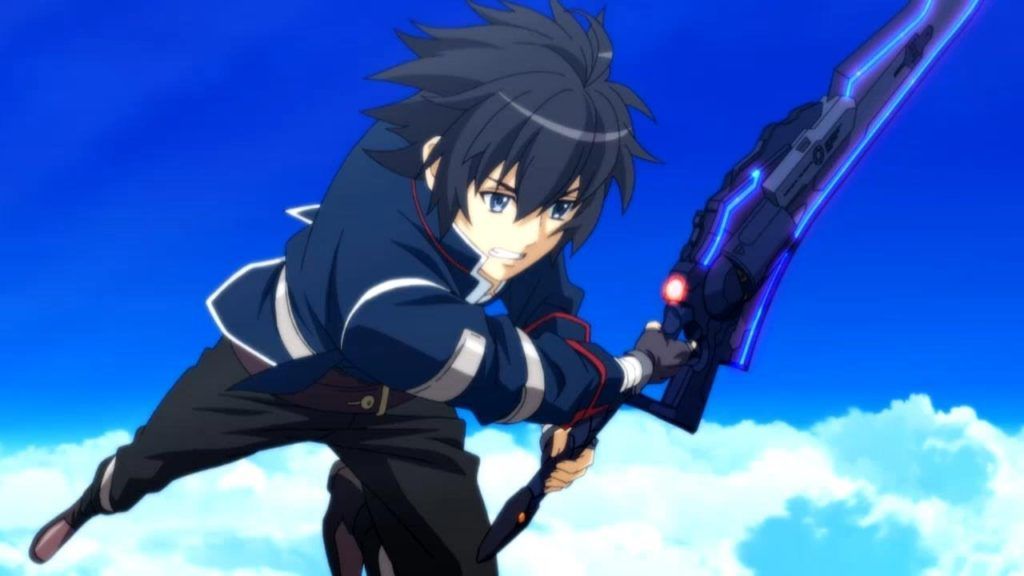 Episodes: 12

Studios:

 Diomedea

Genres:

 Action, Drama, Fantasy, Magic, School
Summary:
Giant bugs, almost wipes out the humanity, and since they are too powerful and hard to deal with, humans starts living in floating cities, instead of the earth.
Hopefully, there are the wizards coming from prestigious floating wizard academies, who are ready fight these monsters.
Kanata Age is the anime mc transfer student, who is now labelled as a traitor even though he was once praised as the "Black Master Swordsman."
He gets a chance to repair his reputation by instructing the team E601, which seems to be facing some difficulties.
Therefore, The Team E601 consists of three girls, Misora, Lecty, and Rico, each with problems of their own.
As a Result, It seems that Kanata will get in deep waters more than once because of them…
Read Also: The 10 Anime Where Mc unleash his Power to Save his Lover
---
9. Musaigen no Phantom World
Episodes: 13

Studios:

 Kyoto Animation

Genres:

 Action

,

 Comedy

,

 Fantasy

,

 Supernatural
Summary:
First of all, In Musaigen no Phantom World, Phantoms, beings that blur the line between illusion and reality.
Moreover, Their origins are mysterious and few can see them.
Therefore, Humans with special powers are given the task of sealing the trouble-making Phantoms.
Hence, Haruhiko Ichijou is one such Phantom Hunter.
Seems like he is Not a very good one, however. Possessing a wealth of useless knowledge, a tendency to go off on tangents, and a rather slow Phantom-sealing ability, he and his rambunctious teammate Mai Kawakami are at the bottom of the Phantom Hunter ladder at Hosea Academy.
---
8. Juuou Mujin no Fafnir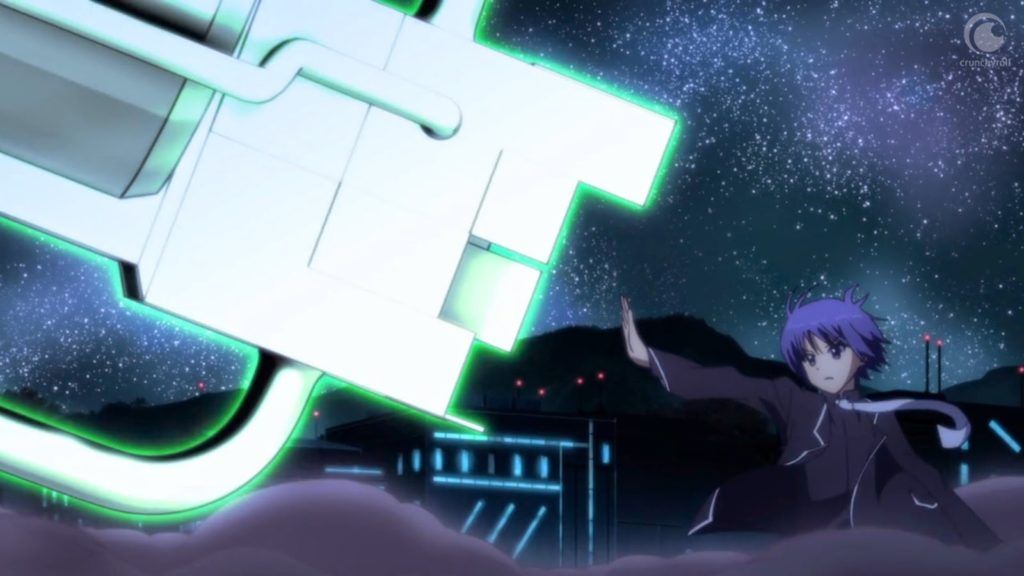 Episodes: 12
Studio: Diomedea
Genre: Fantasy, Harem, Romance, School
Summary:
This Anime Series takes place at Midgar, an all-girl academy, which have been notable just for the action of accepting its first and only male transfer student Yuu Mononobe.
But Midgar is not only an all-girl academy, its also a school exclusive to a group of girls who have extremely powerful abilities in generating dark matter and manipulating it into powerful weaponry.
These type of girls know as D only appeared after the appearance a number of mysterious, destructive monsters known as "Dragons".
Some of these girls are born with symbols on their bodies and powers similar to Dragons.
Yuu is the latest member and is so popular for being the only known male D in existence.
Read Also: The 10 Japanese Romance Movies Based On Anime and Manga
---
Anime where MC is a Transfer Student who is OP and Surprises Everyone with His Power
---
7. Maken ki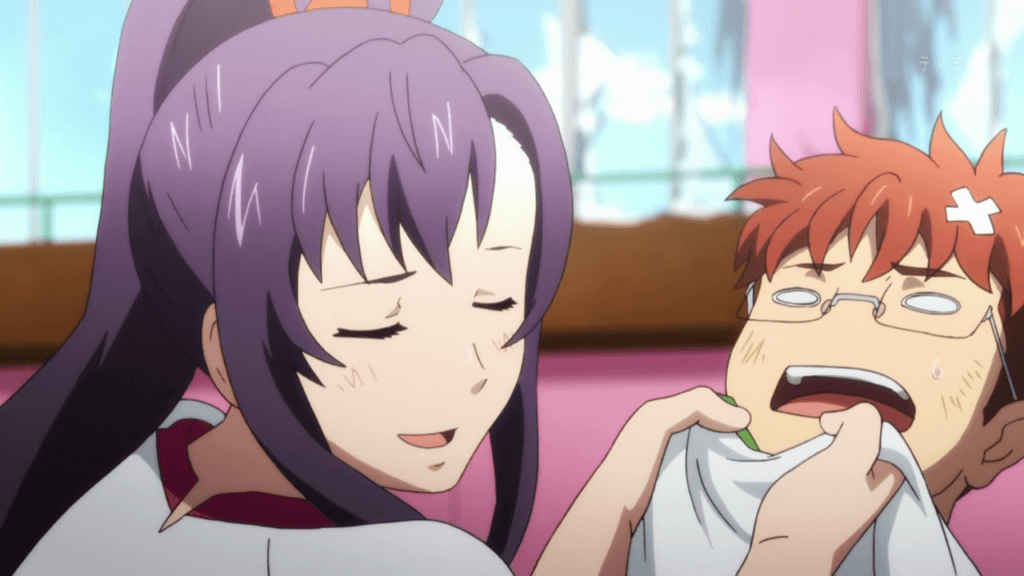 Episodes: 22 / Two Seasons
Studio: Aic
Genres: Action, Ecchi, Harem, Martial-Arts, School, SuperPower
Summary:
This is another great action romance comedy anime that follows Takeru Ohyama, a pervert transfer student.
His new school doesn't require entrance exams, and it just turned co-ed!
Unfortunately, his dreams of happy high school life are dashed when he finds out the school is much more than it seems.
All of the students wield a special item—a Maken—to unleash their magical abilities in duels!
So, Can Takeru find a Maken that works for him?
Even while trying to fit in at a new school and dealing with all kinds of girl problems?
---
6. Isekai no Seikishi Monogatari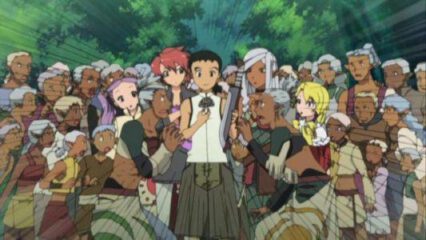 Episodes:

 13

Studios:

 AIC, BeSTACK

Genres:

 Action, Comedy, Ecchi, Fantasy, Harem, Mecha, School
Summary:
Tenchi Muyo! War on Geminar is our Number 1 in this list of top harem anime with op mc.
the story revolves around Kenshi Masaki who finds himself in another world.
To get back home, he agrees to help them assassinate the new empress of the Shtrayu Empire, Lashara Aasu XXVIII.
As her army fights them off, Lashara takes note of Kenshi's abilities and demands that her attacker be captured alive.
only to find out that the pilot is male which is extremely rare on Geminar.
Believing it to be a waste to kill him, she makes Kenshi her attendant.
As the empress' new servant, Kenshi must accompany Lashara to the Holy Land, an academy where Mechanoid pilots hone their skills.
His arrival attracts attention, but Kenshi is unaware that something sinister is brewing within the academy and it could plunge the entire world into war.
---
5. Chrome Shelled Regios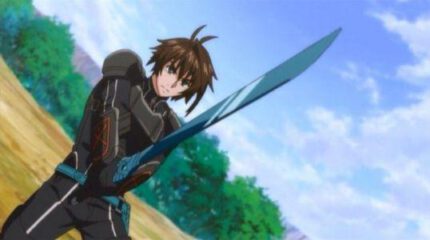 Episodes: 24

Studios:

 Zexcs
Genres: Action, Adventure, Fantasy, School, Sci-Fi
Summary:
The Anime is set In a post-apocalyptic world, that consist of beasts, humans lives in large mobile cities a.k.a Regios and learn to use special weapon, In the Academy City of Zuellni, The Transfer Student Layfon Alseif is hoping to start a new life and forget his past.
However, his past has caught the attention of Karian Loss, the manipulative Student Council President and Nina Antalk.
Furthermore, a Military Arts student and Captain of the 17th Military Arts Platoon, who instantly recognizes his abilities and decides he's the perfect candidate to join her group.
However, with a secret past that won't leave him alone and unknown powers beyond normal, Layfon just might not take it.
---
4. Ichiban ushiro no Daimao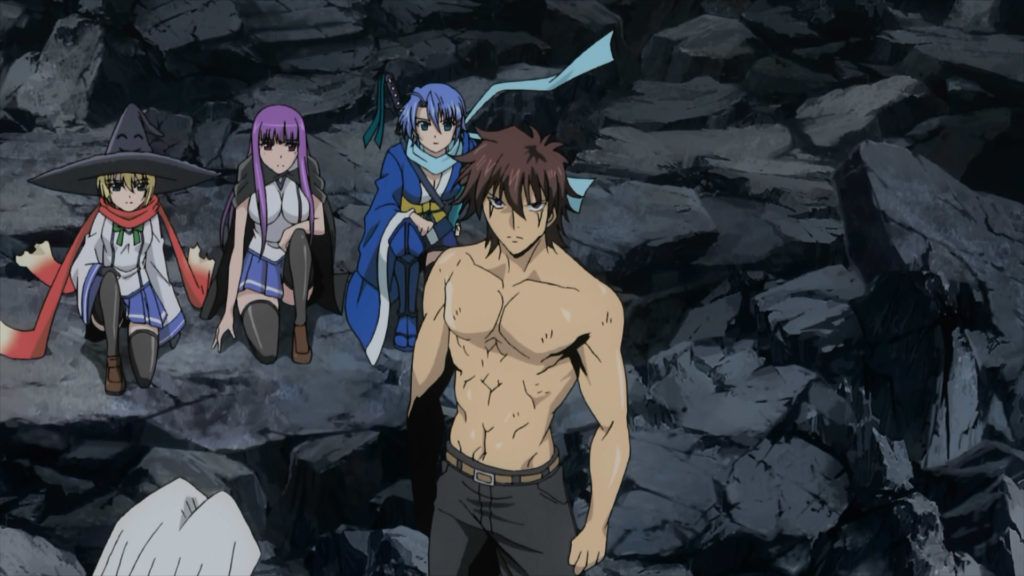 Episodes: 12 

Studio: Artland 

Genres:

 Action, Harem, Comedy, Magic, Ecchi, Fantasy, School
Summary:
The anime story focus on Akuto Sai, an overpowered badass transfert student who joins the Constant Magic Academy where he befriends a virtuous ninja clan member, Junko Hattori.
On the way to the academy, they vow to make the world a better place together;
however, the situation suddenly takes a turn for the worse upon his arrival—it is prophesied that he will become the Demon King!
As word of his destiny spreads, the school begins to fear him, and Junko's trust in him falters.
While Akuto is determined to not let his predicted future control his fate.
it seems as though everything he says and does only serve to reinforce the fact that he is destined to be the Demon King.
Moreover, he is surrounded by a harem of beautiful girls who each have their own plans for him, ranging from bringing him to justice to simply showering him with love.
With his newly awakened powers, Akuto must cope with his constantly growing list of misfortune and fight to prove that his fate is not set in stone.
Read Also: The 10 Best Yandere Romance Anime Series
---
Anime where MC is a Transfer Student who is OP and Surprises Everyone with His Power
---
3. Full Metal Panic!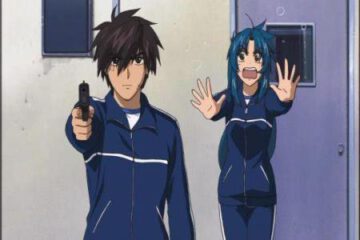 Episodes: 61 / Four Seasons

Studios:

Gonzo, Xebec

Genres:

 Action, Military, Sci-Fi, Comedy, Mecha
Summary:
Seventeen-year-old Sousuke Sagara, a sergeant working for the anti-terrorist private military organization Mithril, has been assigned to protect Kaname Chidori, a Whispered candidate.
Hence, our anime main character infiltrates the school as a transfer student, and his task is to be closer to Kaname Chidori, a spirited Japanese high school girl.
The story of this season picks up after The Second Raid as Amalgam's fight against Mithril heats up.
---
2. Classroom of The Elite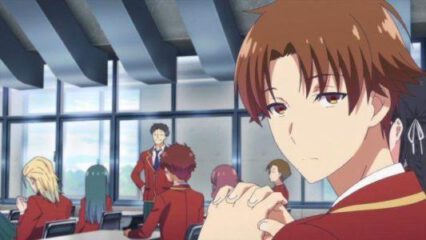 Episodes: 12

Studios:

 Lerche
Genres: Drama, Psychological, School, Slice of Life
Summary:
On the surface, Koudo Ikusei Senior High School is a utopia.
The students enjoy an unparalleled amount of freedom, and it is ranked highly in Japan.
So, The same way reality is less than ideal.
Four classes, A through D, are ranked in order of merit, and only the top classes receive favorable treatment.
The anime mc Kiyotaka Ayanokouji is a transfer student of Class D, where the school dumps its worst.
There he meets the unsociable Suzune Horikita, who believes she was placed in Class D by mistake and desires to climb all the way to Class A, and the seemingly amicable class idol Kikyou Kushida, whose aim is to make as many friends as possible.
Hence, class membership is permanent, and class rankings are not.
therefore, Due to students in lower ranked classes can rise in rankings uniquely if they score better than those in the top ones.
Thus, in Class D, there are no bars on what methods can be used to get ahead. In this cutthroat school, can they prevail against the odds and reach the top?
Read Also: Romance Anime 2019 That'll Make Your Heart Flutter
---
1. Shokugeki no Soma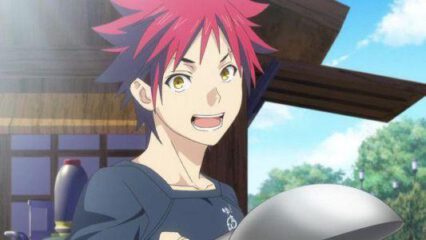 Episodes: 61 / Four Seasons

Studios: J.C.Staff

Genres:

 Ecchi, School, Shounen
Summary:
Ever since his childhood, Souma Yukihira helps his father by working as the sous chef in the restaurant his father runs and owns.
Throughout the years, Souma develops a passion for entertaining his customers with his creative, genius, and daring culinary creations.
His dream is to someday own his family's restaurant as its head chef.
Yet when his father suddenly decides to close the restaurant to test his cooking abilities in restaurants around the world, he sends Souma to Tootsuki Culinary Academy, an elite cooking school where only 10 percent of the students graduate.
The institution is famous for its "Shokugeki" or "food wars," where students face off in intense, high-stakes cooking showdowns.
As Souma and his new schoolmates struggle to survive the extreme lifestyle of Tootsuki, more and greater challenges await him, putting his years of learning under his father to the test.
Watch These Anime Series at: Hulu, Netflix, Masterani, Anime-Planet