10. The Testament of Sister New Devil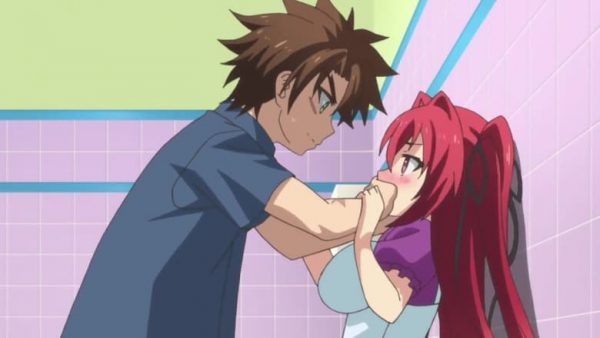 Episodes: 24 / Two Seasons
Studios: Production IMS
Genres: Action, Ecchi, Fantasy, Romance, Harem, Demons
this harem action anime series depicts that Running into your new sexy stepsister in the bathroom is not the best way to make a good first impression, which Basara Toujou learns the hard way. When his father suddenly brings home two beautiful girls and introduces them as his new siblings. So, he has no choice but to accept into his family the Naruse sisters: busty redhead Mio and petite silver-haired Maria.
However, the truth is that these seemingly normal girls are in reality demons. Hence, having begun to care for his new sisters, Basara decides to protect them with his powers and forms a master-servant contract with Mio to keep watch over her. With the Heroes observing his every move and the constant threat of hostile demons, Basara has to do the impossible to protect his new family members. Moreover, the protector himself is hiding his own dark secret that still haunts him to this day…
9. Shomin Sample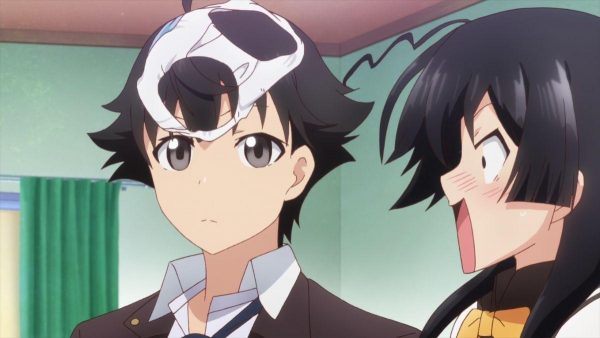 Episodes: 12 
Studios: Silver Link.
Genres: Comedy, Ecchi, Harem, Romance, School
The Shomin Sample is really the best sample of a hot anime on our list that features so many sexy girls, hot moments, and sensual scenes that will give you a nosebleed, yeah you gotta watch it my boy, and don't be like Kimito Kagurazaka, a commoner who likes men's muscles—or at least that's the lie he must keep telling if he wants to keep himself out of trouble at the elite all-girls school, Seikain Academy.
He will be Kidnapped by the school under the assumption that he prefers men. Furthermore, there are odd individuals around every corner who also will make Kimito's life even more difficult. Kimito and Four Girls: Aika; Hakua; Karen, and Reiko, will create the Commoner Club, in order to teach the girls more about life outside the school, while Kimito gradually learns about the eccentric girls around him. 
See Also: The 25 Best Anime Characters with the most Beautiful Eyes Ever!
8. Freezing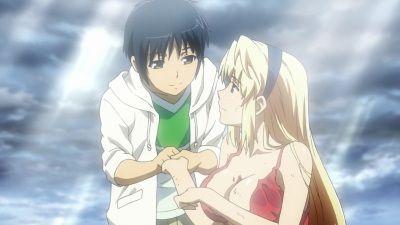 Episodes: 24 / Two Seasons
Studio: A.C.G.T
Genres: Action, Military, Sci-Fi, Harem, Drama, Romance, Ecchi, Martial Arts, Seinen
This sexy ecchi harem anime takes place in the future, where humans are under siege by an alien race a.k.a Novas. These aliens leave devastation in their wake whenever they appear, with the efforts to stave them off becoming known as Nova Clashes. Girls "Pandoras" and Boys "Limiters" are implanted with stigmata to give them superpowers and are trained in military academies, where they learn how to work as a team if humanity is to have a chance of surviving.
Freezing focuses on Kazuya Aoi as he debuts his first day at the West Genetics military academy, right when a battle royale is being undertaken by the Pandoras. However, he mistakes a powerful Pandora known as the "Untouchable Queen"—as his deceased sister and embraces her. Hence, Though he costs her the match, she finds that his touch doesn't drive her away and decides to take him as her Limiter. So, The only question is whether or not they can survive the machinations of their upperclassmen and the impending.
7. Kill La Kill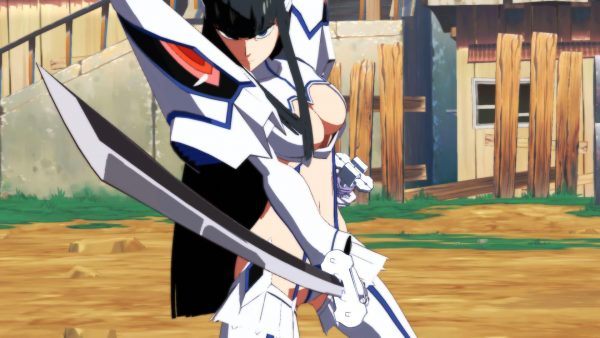 Episodes: 24
Studio: Trigger
Genres: Action, Comedy, Super Power, Ecchi, School
Kill la Kill is one of the most popular anime series of all time, this sexy action Japanese animated tv show follows Ryuuko Matoi, who has been wandering the land searching for her father's killer. She will arrive at a school of super-humans, ruled by the imposing and cold-hearted student council president Satsuki Kiryuuin alongside her powerful underlings, the Elite Four. In the school's brutally competitive hierarchy, Satsuki bestows upon those at the top special clothes called "Goku Uniforms," which grant the wearer unique superhuman abilities.
Although beaten in a fight against one of the students in uniform, Ryuuko retreats to her razed home where she stumbles across Senketsu, a rare and sentient "Kamui," or God Clothes. After coming into contact with Ryuuko's blood, Senketsu awakens, latching onto her and providing her with immense power. Now, with Senketsu and the Scissor Blade, Ryuuko faces the Elite Four, hoping to reach Satsuki and know the truth behind her father's murder once and for all.
 Check Also: The 20 Best Japanese Anime Movies to Absolutely Watch Right Now!
6. High School DxD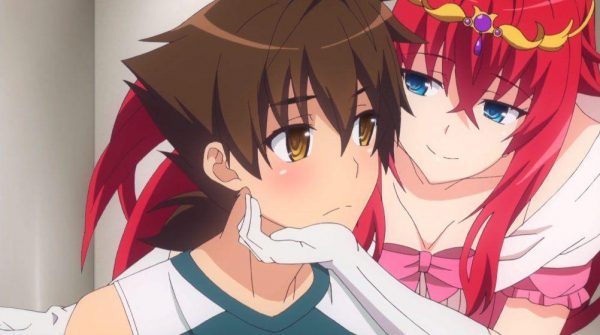 Episodes: 48 / Four Seasons
Studio: TNK
Genres: Comedy, Demons, Ecchi, Harem, Romance, School
High School DxD is one the most popular anime of all time, its a good harem anime with a lot of sensual, ecchi scenes and fan service, making it one of the most sexually explicit anime out there. The story follows the perverted student Issei Hyoudou, who does nothing productive with his life, and spends his days peeping on women and dreaming of having his own harem one day. Things seem to be looking up for Issei when an attractive girl asks him out on a date. unfortunately, she turns out to be a fallen angel who brutally kills him! However, he gets a second chance at life when Rias Gremory, who is a top-class devil, revives him as her servant. Now, Issei must train and fight in order to survive in the violent world of angels and devils. Any given adventure leads to many hilarious and epic moments with his new comrades. all the while keeping his new life a secret from his friends and family in High School DxD!