Top 24 Best Dark TV Shows to Stream on Netflix
Dark TV shows on Netflix come in handy! Whether your taste buds is more geared towards psychological thriller or full-on science fiction and horror series, at the moment there is a very wide range of dark shows available on Netflix for streaming.
And it's not all "kind of" either – some of the darkest tv shows on Netflix are gritty dramas with no superhero elements whatsoever, just dark plots and tense vengeful plots.
If you're just trying to relax, that's definitely not your best bet, but if you're ready for something a little darker that will stay with you for a while. Here you Belong!
---
24. Breaking Bad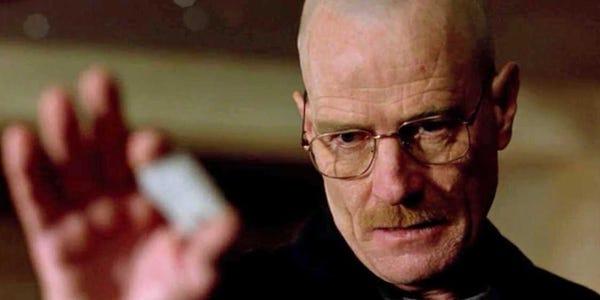 It is considered one of the most iconic anti-hero dramas of the past decade. Cancer chemistry teacher Walter White starts cooking meth to leave money behind for his family, but soon he is drawn deeper and deeper into the violent drug world.
Netflix has all the 5 seasons of this magnificent dark crime tv shows created by Vince Gilligan, and starring Bryan Cranston, Aaron Paul, and Anna Gunn.
---
23. Broadchurch
The murder of a boy in a small seaside town reveals everyone's secrets in this dark and devastating British drama tv series.
This Dark tv shows story is Created by Chris Chibnall and starring David Tennant, Olivia Colman, and Jodie Whittaker, Netflix allows fan to stream and enjoy all the three seasons of Broadchurch.
---
22. Chilling Adventures of Sabrina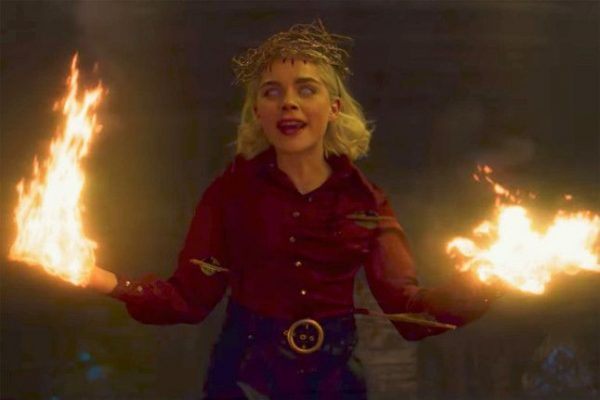 The latest Sabrina brings a bold character to our favorite Teenage Witch. Gone are Salem wise and the colored king, the other idiot – instead, On Netflix we have an epic dark story depicting the Church of Satan, dark rituals, and spooky events going on and lasts for Four seasons seriously.
---
21. Criminal Minds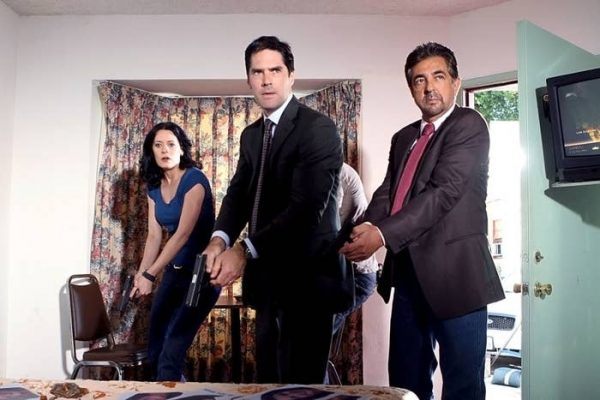 There is everything in front. Crime proceedings focus on a specific law enforcement unit tasked with understanding criminals' most confused minds.
This is by far one of the longest tv shows on Netflix, 15 Seasons that promises unlimited dark atmospheres, smart killers, and thrilling cases, that will work your mind out.
---
20. Hemlock Grove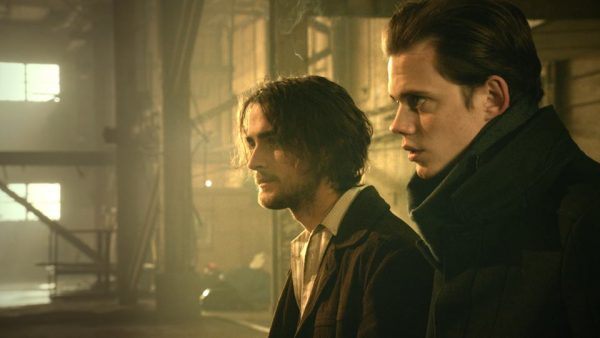 this is Netflix original Dark tv shows revolves that is set At a former mining town has more secrets than those buried underground.
Upon starting watching this cult horror series, and through its 3 seasons, you will slowly starts comprehending the true nature of the townspeople in a very frightening way.
---
19. The last kingdom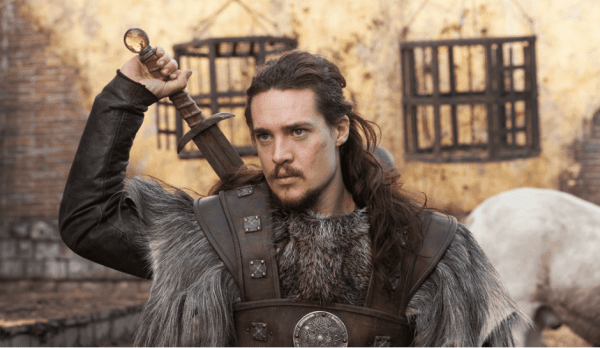 Here we have a 4 Season dark tv show called " The Last Kingdom", A Centuries-old, this is one of th best daring historical drama tv shows on Netflix that is good for fans of medieval stories.
The series centers on lords warring in what will eventually become England as they fight for birth and land rights. Think more about the Vikings, not the sword in stone.
---
18. The Mist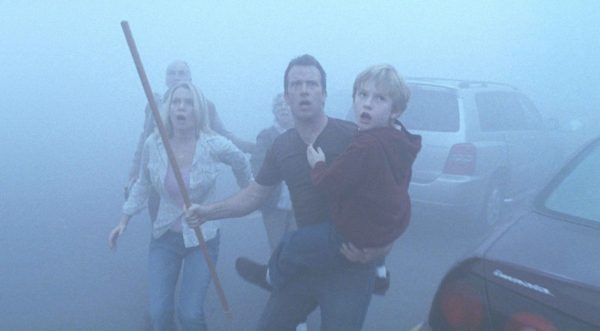 Inspired by Maestro's horror novel Stephen King, this drama movie is based on the inhabitants of a small town covered in mysterious fog – and that's not all that haunts their town.
well, excuse us for including a movie instead of a tv show, but we wanted to give this film a push as it has been so underrated. Directed by Frank Darabont, and Starring Thomas Jane, Marcia Gay Harden, and Laurie Holden, this team will make you enjoy one of the darkest stories ever.
---
17. Riverdale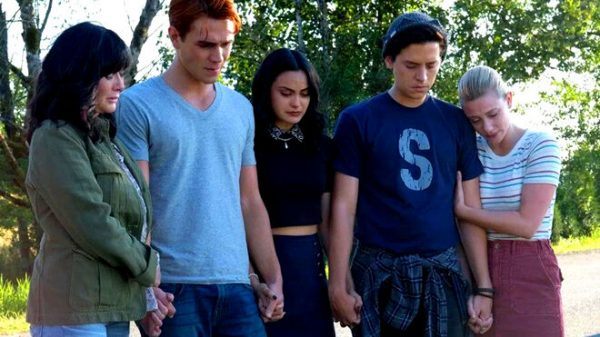 From The Cw comes this good drama tv shows that is available on Netflix, This is definitely not Archie your mom. In this new dark adaptation, Netflix allows fans to binge watch Riverdale, which is the site of scary cults, violent gangs, and even murder.
---
16. A Series of Unfortunate Events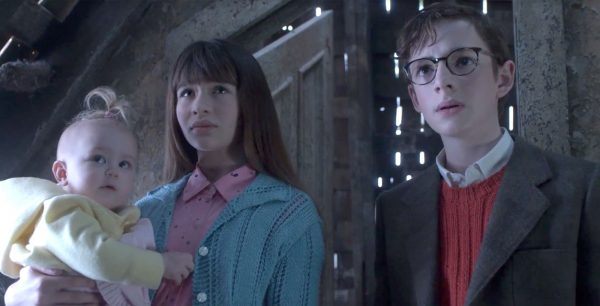 You will love the Netflix adaptation, if you remember your fear as a kid of Lemon Snicket's scary, bizarre books about three orphans and a sly villain, who shuffles back and forth between really dark and funny tongue.
---
15. Sherlock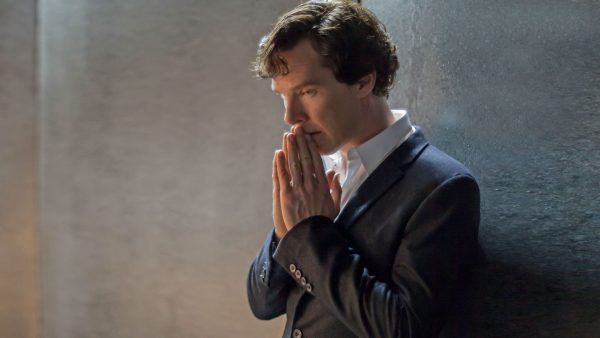 Sherlock is available on Netflix, and this  tv shows is way darker than classic detective stories than you're used to.
Holmes and Watson solve crimes in contemporary London, and cross paths with a criminal underworld and at least one truly terrifying villain, an omniscient villain.
---
14. Supernatural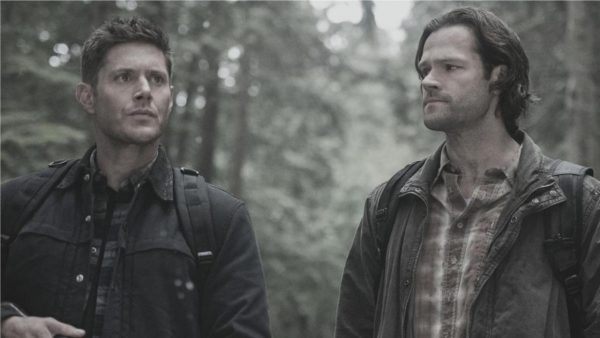 This one of the best tv shows of all time, it is so popular and is a long-running fantasy dark drama that you can binge watch all of its seasons on Netflix.
The series centers around the Providers of Darkness: Demons from Hell. Fortunately, the Winchester Brothers and their allies are there to save the day, but even they cannot banish evil forever.
---
13. 13 Reasons why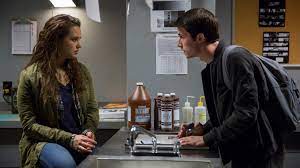 Next up on number 13 of the best tv shows to watch on Netflix, we have "13 Reasons Why" A dark drama about teenagers being subjected to abuse, violence, assault and suicide?
Well,  let's hope that the series doesn't get much darker than that.
---
12. You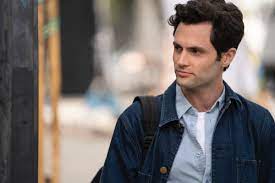 This tense and spooky 2 seasons well-packed action thriller dark tv series follows a young man who stalks' the woman he was obsessed with.
Watch it, and enjoy it on Netflix, as It's a psychologically terrifying tv shows that features a deep dark dive into someone's psyche.
---
11. Black Mirror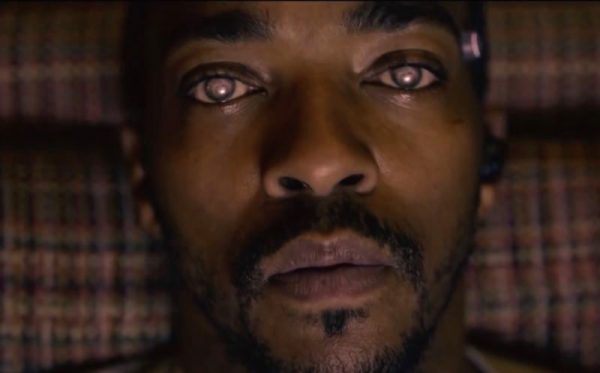 In a twisted anthology of science fiction stories, several different stories are available to binge watch on Netflix, in order to examine the relationship between humanity and technology and explore what happens when some dark elements in each collide in the not-too-distant future.
---
10. Bodyguard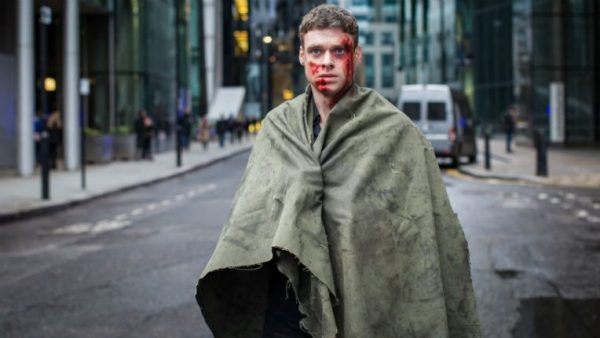 Firstly aired on Netflix on 2018, Bodyguard is another good dark tv shows that you will absolutely enjoy.
Well, What begins as a political thriller about a former soldier and politician assigned to protect takes a dark turn quickly when a murderous plot is revealed and finds himself caught in the crossfire.
---
9. Daredevil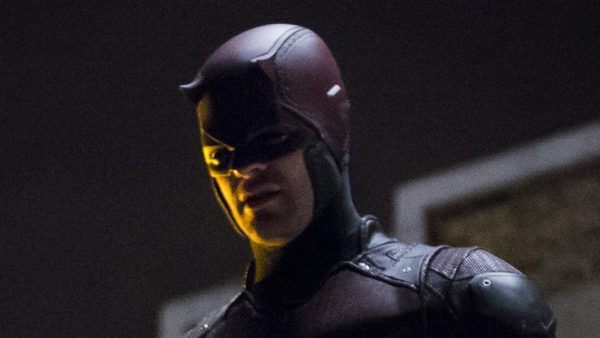 The first foray of Marvel and Netflix proved that this was definitely one of the best adult dark superhero tv shows of all time.
Well, follow the epic and magnificent story that chronicles the life of The blind lawyer Matt Murdoch deals with criminals – in a violent way, while carrying on his shoulders his extreme guilt.
---
8. Dexter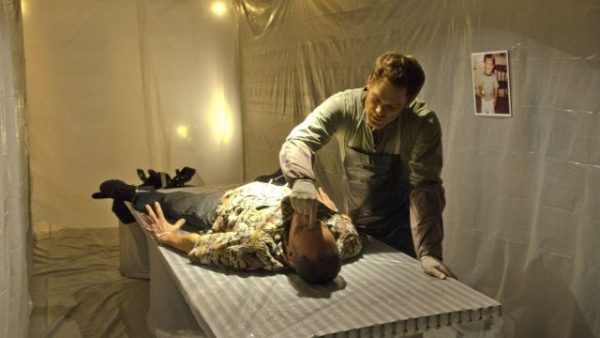 The blood-spilled killer turned serial killer is one of the  best Darkest TV Shows of the modern era available on Netflix.
Hence, Over the course of eight seasons, his fearsome psychological origins increase over time.
---
7. Hell is on Wheels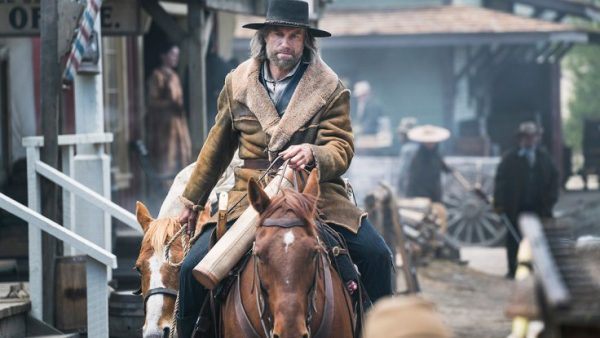 In this daring post-Civil War drama, a former Confederate soldier searches for his wife's killer.
This is one of the greatest tv series that delves into the darkest corners of postwar America, and is complete with crime, conspiracy, and more.
---
6. Jessica Jones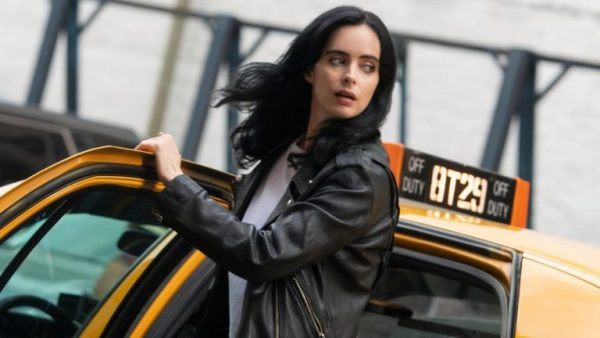 The story of the Marvel superheroine is a Netflix original, which showcases that being dark is more than just aesthetics.
this tv shows has a total of 3 seasons, where our darker main character Jessica experiences a tragedy that puts an end to her career of being a super-heroine.
After that, she will settles in New York City, opens her own detective agency, and starts dealing with terrifying villains cases and fighting psychological nightmares.
---
5. Longmire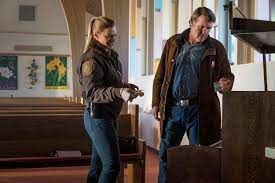 Next up among the best Dark tv shows on Netflix, we have Longmiire, which is an American modern Western crime drama tv series that will keeps you hooked.
The story chronicles the life of The mayor of Wyoming, who is trying to rebuild his life and career after a personal tragedy, but there are a lot more dark things happening in this city than expected.
---
4. Luke Cage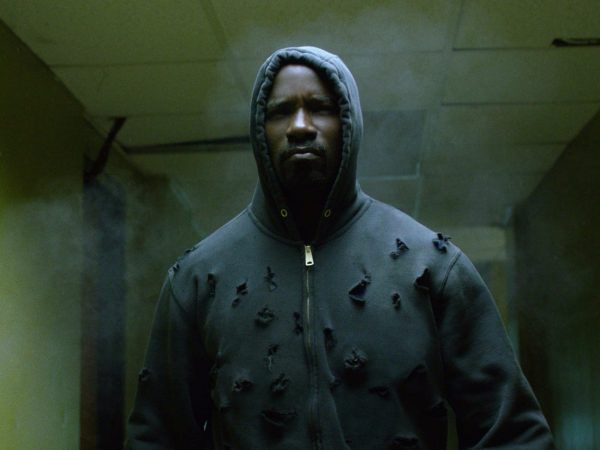 None of Netflix's Marvel tv shows is totally light and upscale, and Luke Cage is no exception, it is a dark action-packed drama that chronicles the story of the evolution of Luke Cage.
Luke is a nearly indestructible superhero, who has to face his past demons when drawn into battle against foes and anyone else that means to cause his city harm.
---
3. Narcos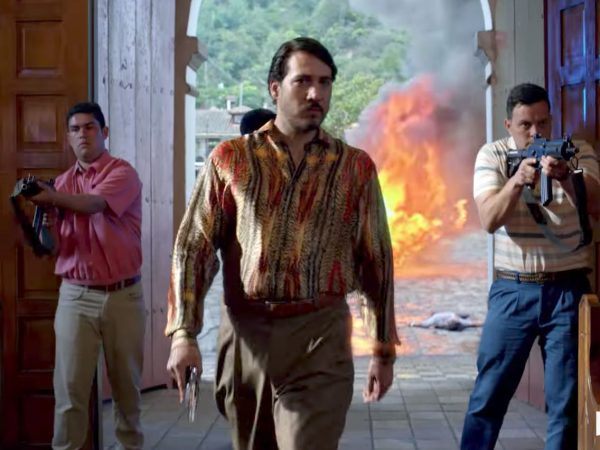 Narcos is another good tv shows to binge watch on Netflix, it is dark drama is based on real-life events surrounding the infamous and violent drug cartels in Colombia and the agents working to stop them.
---
2. Ozark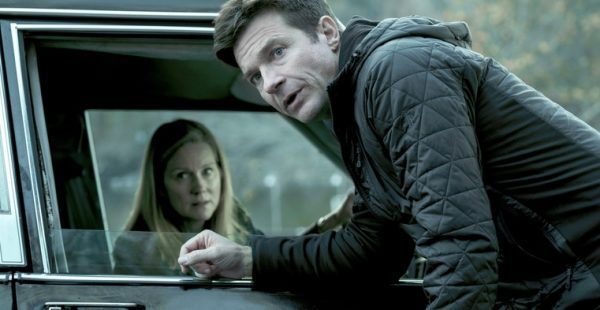 Well, coming at number 2 of the best dark tv shows on netflix, we have Ozark, Created by Bill Dubuque, this drama series stars Jason Bateman.
The series depicts the story of The lives of an apparently ordinary family that are turned upside down when the patriarch transports them to countryside Missouri, where Marty Byrde is forced to launder money to please a drug boss, and instead ends up making everything worse for everyone.
---
1. Stranger Things
Sometimes the Netflix Originals premium tv series goes through some pretty dark tracks. As a portal opens between our world and a terrifying underworld with an accident at a sinister government facility, monsters are infiltrating and attempting a hostile takeover – and the only thing standing in their way is a mismatched team of kids, teens, and a few very exhausted adults.