20 Heartwarming Dogs Pictures and Captured Moments That Teach Us What Unconditional Love Truly Means!!
Every now then, you need to see some good stuff to warm your heart…and if it involves pictures or videos about dogs, who are man's best friend, Its even better!
Prepare yourself for these epic warm dogs pictures and scenes.
and keep in mind that The 20 following heartwarming dogs moments and pictures will just melt your heart.
We know that Dogs understand when we are happy or sad by reading the tone of our voices or our facial expressions. And once dogs notice we are worried or ill, then they stand by and are always ready to help however they can.
Read This article to see pictures and videos of dogs who demonstrate their unconditionally love and devotion to their human friends. probably your heart will be moved and you won't be able to stand their Majestic Charm!
---
20. The dog is protecting this little girl from the waves
Credit: Jacque Langston/Youtube
Giant schnauzer looking out for my daughter and protecting her from the waves.
Read Also: The Best 25 Names for Male dogs with their Meanings of 2020
---
19. Terrified but I will Defend
"I'm terrified, but I will defend the tiny human anyhow."
---
18. This Dog is teaching the baby how to crawl
My baby is so lucky to have the best crawling trainer!
Check Also: 11 Majestic Cute Pets that will Probably Melt You Heart
---
17. Dog smiling in the field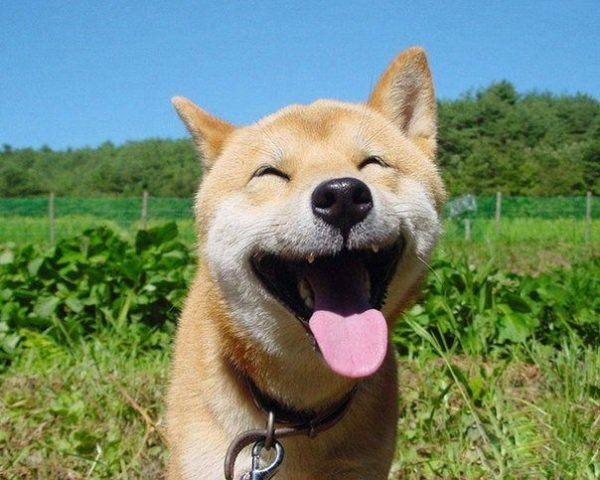 This dog who is grateful for the sunshine.
---
16. What a heartwarming way to says goodbye…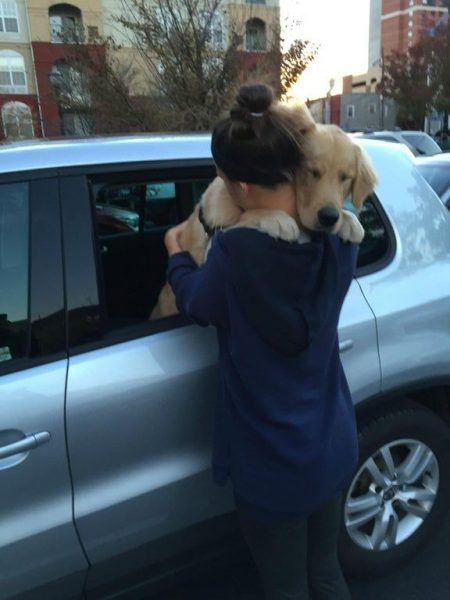 See Also: The Best 20 Puppy Food Types for Better life Without Problems
---
15. She is totally in love with her new buddy
The owner said: that this puppy already loves her new brother. She follows whoever is holding him around, and whimpers when he cries.
---
14. How this puppy greets his owner when he I get home from work
Credit: gfycat
This dog is just so excited to see his human come home from work.
Read Also: The 23 Most Lazy Animals in the Planet you Didn't know About!
---
13. Therapy Dogs are Just Awesome
This dog is willingly providing comfort to his human's mother in the hospital.
---
12. This Caring Dog is just So Adorable
Who needs a human nurse, when you got such a great nurse at home!
See Also: The Top 10 Adorable Animals you can see ever
---
11.Watching TV with my little Bro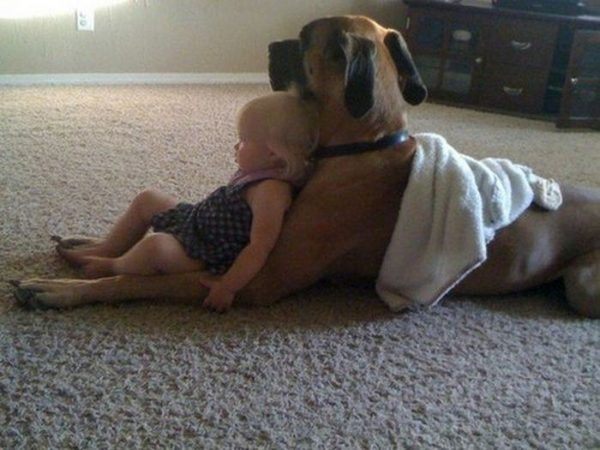 I really want to know what they are watching…
---
10.
This tiny pup who can't wait to meet their tiny human sibling.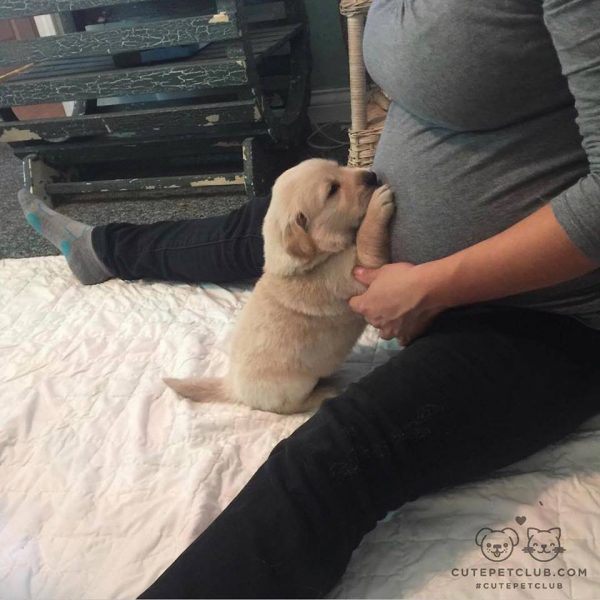 Check Also: The 20 Best Disney Animal Movies You Should Watch
---
9. When you are Sick He Delivers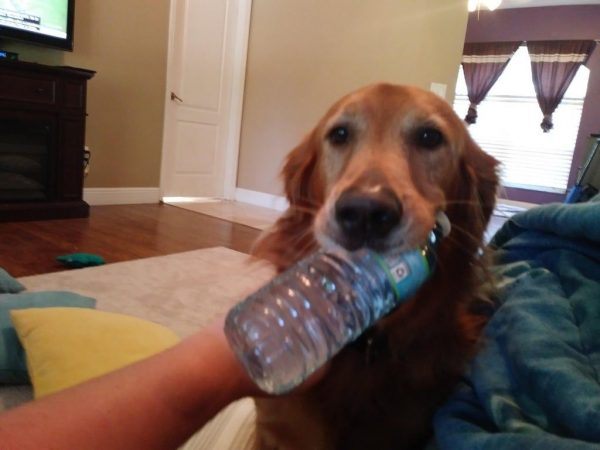 It's so important to have someone to bring you some water when you're sick.
---
8. When your Child Come back from School
Read Also: The Best 10 Fast Animals Ever You Need To Know About
---
7. Dogs Love "Ballet" as Much as Their Human friends
Dogs don't know thing one about ballet positions or movements, but that won't stop them from trying.
---
6. This Dog Saved an Abandoned Baby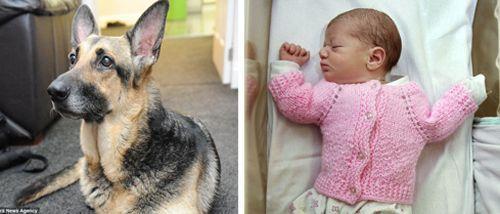 dogs are more than just adorable companions: they're heroes! 
See Also: 13 Funniest Animal Moments You Dont Want To Miss
---
5. A little dog waiting for his human to return from work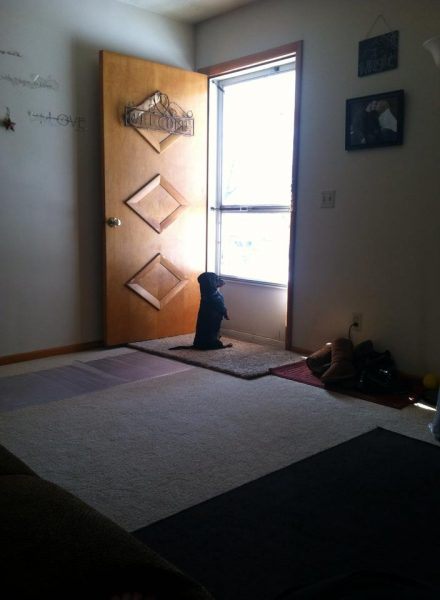 Well, that's adorable to see this dog longing for his buddy return. 
---
4. Poh's Coast to Coast Trip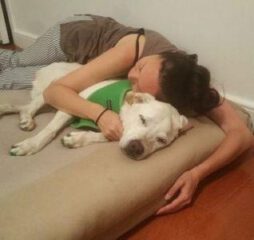 "People think I take care of Poh, but Poh takes care of me."
Check Also: 25 Best Names for Male Cats with their Meanings of 2020
---
3. When you feel Bad! Dogs are Here.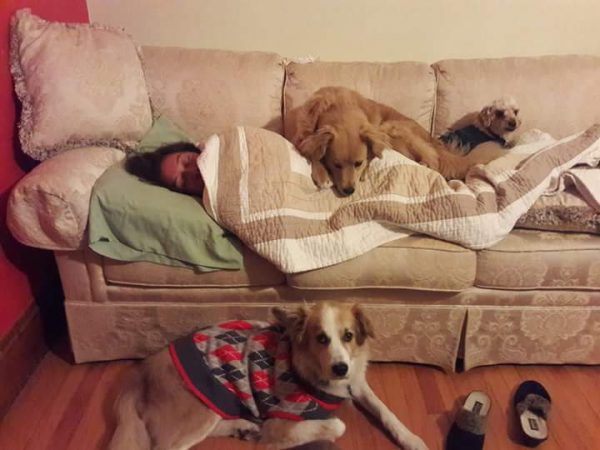 My dogs wouldn't leave my mom's side when she was sick. They were protecting the weakest member of their pack and making sure she stayed warm.
I Hope your Mom is Feeling Better Now.
---
2. This Dog knows that the Baby is ill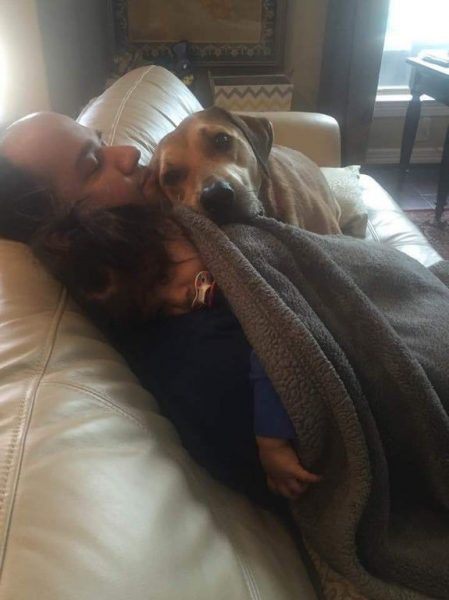 I like how they always seem to know on their own when people are sick.
Read Also: The 20 Best Disney Animal Movies You Should Watch
---
1. Meet Tony The Most Faithful Dog I Have Ever Seen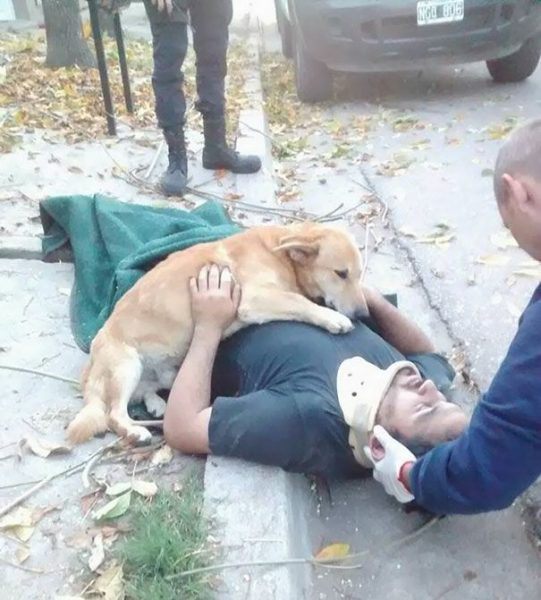 The Man fell while pruning the tree next to his house. and Tony refused to leave his buddy's side after the man was injured.