15. Someone Great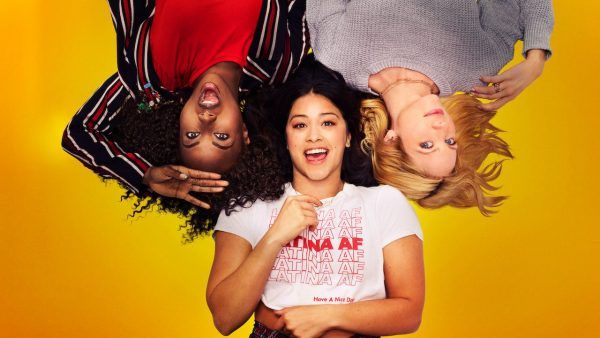 Starring: Gina Rodriguez, Brittany Snow, DeWanda Wise, and Lakeith Stanfield
Someone Great is an 2019 American romantic comedy film written and directed by Jennifer Kaylin Robinson.
Jane the Virgin actress plays Jenny, a music journalist who nabs her dream job at a prominent magazine. Her boyfriend Stanfield long separated from her. To heal her broken heart, Jenny and her two BFFs, Erin (Wise) and Blair (Snow) hit the town in New York City before she moves to San Francisco.
---
14. The Aftermath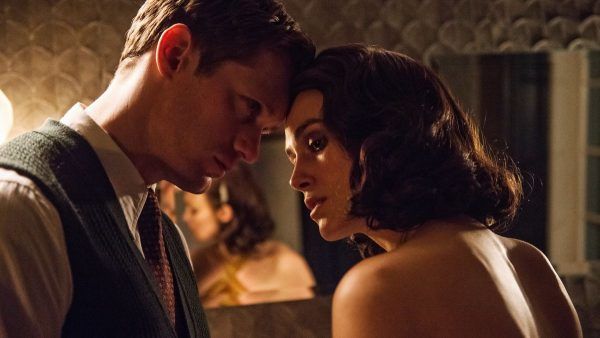 Starring: Keira Knightley, Alexander Skarsgård, and Jason Clarke
One of the Best 2019 Romance Movies i have ever seen, and its so obvious! since its led by the sweet and pretty keira Knightley, oh my god this beautiful female actress knows how to make you feel every little details in her movies.
The Aftermath is set in postwar Germany in 1945. Rachael Morgan arrives in the ruins of Hamburg in the bitter German winter to be reunited with her husband Lewis Morgan, with Knightley taking on the role of housewife Rachael Morgan. She and her husband, Lewis (Clarke), move into a new home with a widower (Skarsgård) and his daughter.
Read Also: 10 Best Ghibli Movies and Films that you Must Really Watch
---
13. The Zoya Factor
Starring: Sonam Kapoor and Dulquer Salmaan
Bollywood movies are all about love, romance and usually tries to showcases the best heartwarming feelings, and this 2019 amazing film do so too! Zoya Solanki is a junior in her love life and professional life reach an all-time low when her rich dentist boyfriend dumps her for being too infra dig, and her boss at the ad agency grows displeased with her inefficient work. But soon, her luck sent to Srilanka to shoot an ad film with the Indian cricket team. Zoya accidentally meets Nikhil Khoda, the Indian team captain who is a staunch believer of hard work and against his team's dependence on superstitions. When Zoya gets invited to a breakfast with the team, she reveals that she was born the day when India won its first World Cup. This makes Zoya a lucky charm for the Indian Cricket team during the 2011 Cricket World Cup.
---
12. Murder Mystery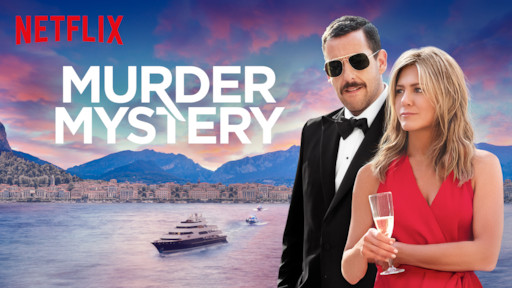 Starring: Adam Sandler, Jennifer Aniston, Luke Evans, Gemma Arterton, and Adeel Akhtar
Adam Sandler is best known for his comedy movies, but yeah he comes back at 2019 in this one has romance too! the story depicts A New York cop and his wife a long-married couple go on a European vacation to reinvigorate the spark in their marriage. A chance encounter leads to them being framed for the murder of an elderly billionaire. They suddenly find themselves the main suspects in a murder on a yacht full of strangers.
Check Also: 10 Best Japanese Anime Movies with an English Dubbed Version
---
11. Five Feet Apart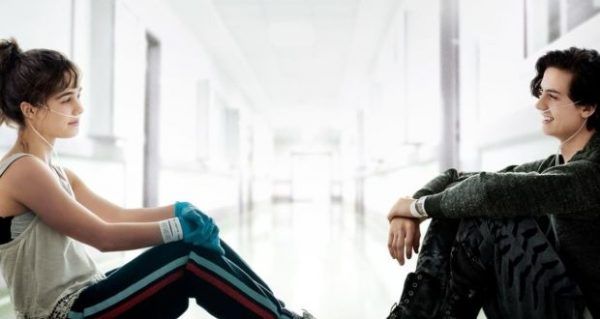 Starring: Haley Lu Richardson and Cole Sprouse
watching this in 2019 will make you remember the same feelings and emotions you have received during watching "the fault in our stars", well This is one of the best drama romance movies that requires some suspension of disbelief, but its charming stars and tear-jerking romance will really make you shed tears, plays with your sentiments too thickly, and leave a lasting message!
The story of this best romance movie depicts the love story of two ridiculously cute teenagers (will and Stella) who are suffering from cystic fibrosis rather than cancer.
Seventeen-year-old Stella spends most of her time in the hospital as a cystic fibrosis patient. Her life is full of routines, boundaries, and self-control, all of which get put to the test when she meets Will, an impossibly charming teen who has the same illness. There's an instant flirtation, though restrictions dictate that they must maintain a safe distance between them. As their connection intensifies, so does the temptation to throw the rules out the window and embrace that attraction.
---