Top 18 Best Drama Movies of 2021 to Stream 
Through this article we have collected the best drama movies you should watch in 2021, which include a whole good films of dramas for relationships to gems that are not seen often, there are films from well-known filmmakers on this list, and there are also movies from emerging that are definitely worth watching.
So let's check out the 18 Best Drama Movies of 2021 to Watch
---
18. One Night in Miami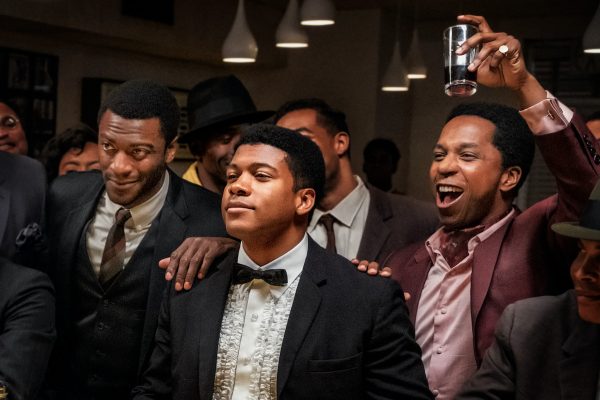 Release date: January 15
Starring: Kingsley Ben Adair, Ellie Goree, Aldes Hodge
The story: The events of this historical fictional film on the night of February 25, 1964 take place (in Miami, obviously) and focus on Cassius Clay, Jim Brown, Sam Cook, and Malcolm X as they meet to discuss the responsibility of being successful black men during the civil rights movement.
One Night in Miami is one of the best amazon prime original movies to watch in 2021, that follows a drama story of icons of sports, music, and activisms.
---
17. Penguin Bloom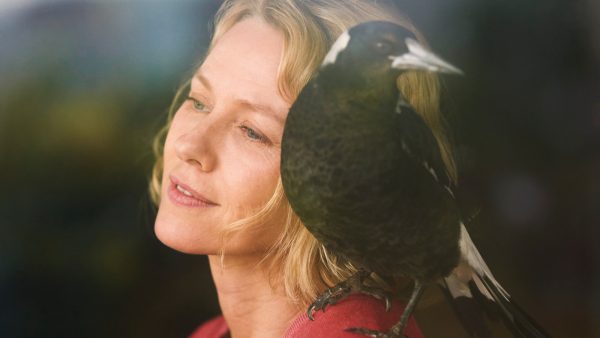 Release date: January 21
Starring: Naomi Watts, Andrew Lincoln, Jackie Weaver
Penguin Bloom is a must watch drama story on Netflix, so don't look for any other movies before finishing this film.
The story: A photographer and his family have found an injured magpie chick, helping them cope with the paralysis of the family's moms-to-be.
---
16. Our Friend
Release date: January 22
Starring: Jason Siegel, Dakota Johnson, and Casey Affleck
The story: To begin with, it is based on the true story of Nicole and Matthew Teague, who had their best friend move in to help them prepare for Nicole's impending death.
---
15. Malcolm & Marie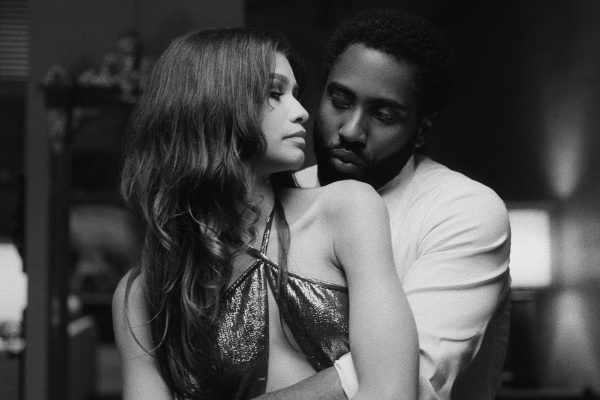 Release date: February 5
Starring: Zendaya, John David Washington
Malcom and Marie is among the most recommended drama movies of 2021 to watch on Netflix. So don't waste your time and Follows an amazing captivating story of a couple, who returns home from the movie premiere and reveals their relationship that tests their love.
---
14. The Mauritanian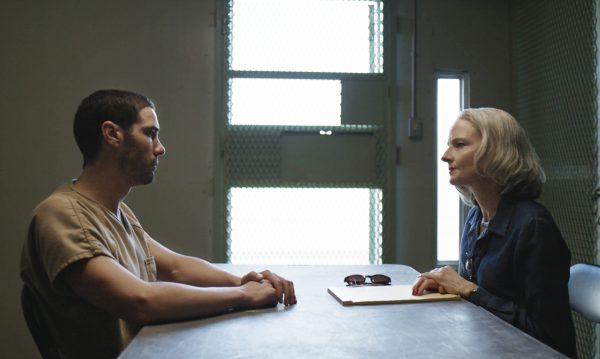 Release date: February 12
Starring: Jodi Foster, Tahir Raheem, Shailene Woodley, Benedict Cumberbatch
The story: The film focuses on Mohamedou Ould Salahi, the man who was arrested by the US government and held in Guantanamo Bay without trial, and who finds help from defense attorney Nancy Hollander.
---
13. Music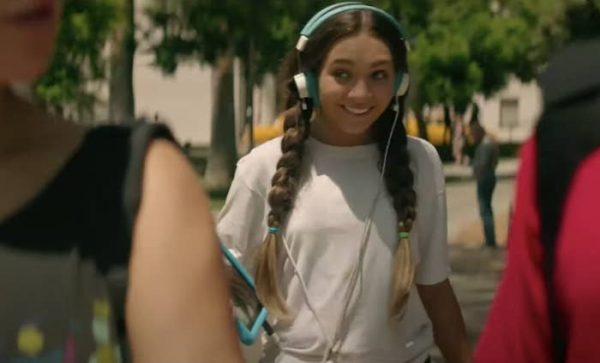 Release date: February 12
Starring: Kate Hudson, Maddy Ziegler, Leslie Odom, Jr.
The story : This movie by singer Sia (who has had some IRL drama and controversy as well) is about a sober, modern drug dealer who becomes the guardian of her teenage and autistic half-sister, Music.
---
12. Cherry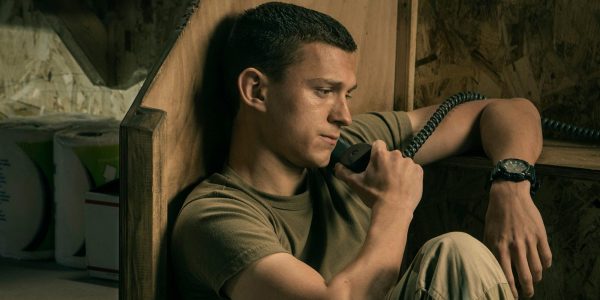 Release date: February 26
Starring: Tom Holland and Ciara Bravo
The story: Holland plays an army doctor who suffers from PTSD and becomes addicted to opioids and starts robbing banks to finance his addiction.
---
11. Fatherhood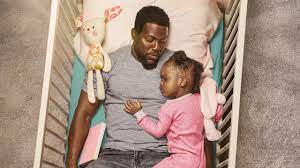 Release Date: May 10 
Starring: Kevin Hart, Alfre Woodard, Lil Rel Howery
Among the latest best kevin hart movies is "Fatherhood", an 2021 drama film where Kevin perfectly shows us his emotional side in his good dramatic acting as a parent who brings up his baby daughter as a single father after the unpredicted death of his loved wife who ends up dead a day after giving birth to their baby girl.
---
10. Crisis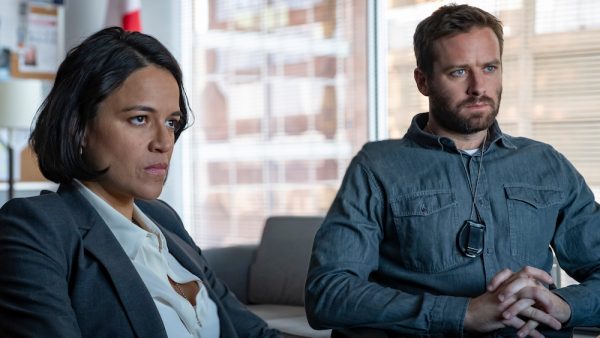 Release Date: February 26
Starring: Gary Oldman, Armie Hammer, Evangeline Lilly 
Crisis is among the best thriller drama movies that been released in 2021. Set against the backdrop of the opioid epidemic, stories of an undercover agent, a professor, and a mourning mom who seeks the truth behind her son's disappearance. They crash together in a crime story that follows A drug trafficker.
---
9. Judas and The Black Messiah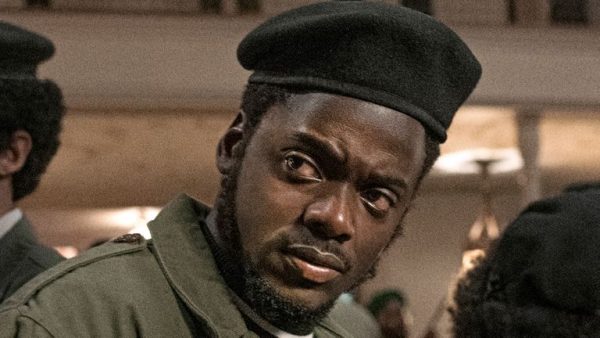 Release Date: February 12
Starring: Daniel Kaluuya, LaKeith Stanfield, Jesse Plemons
This is an amazing historical drama film to watch in 2021, Finally this is among the greatest Shaka King's movies that will boost his career as a director.
the story follows William O'Neal a criminal who turns to the good side, while making a deal with the FBI, to infiltrates the Illinois chapter of the Black Panther Party to gather intelligence on Chairman Fred Hampton.
---
8. Death in Texas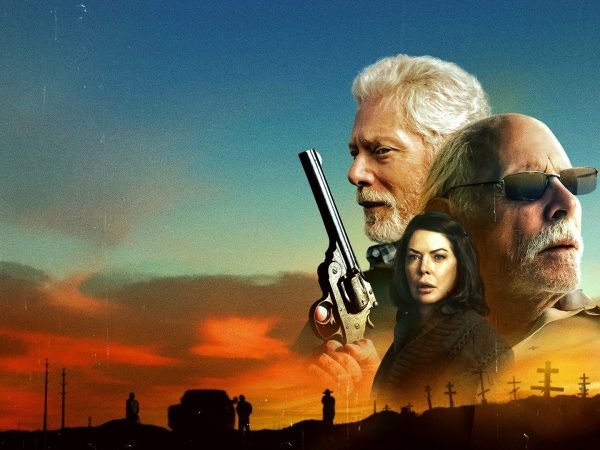 Release Date: November 
Starring: Ronnie Gene Blevins, Bruce Dern, Lara Flynn Boyle
Death in Texas is among the best drama movies releases of 2020 that is still fresh even in 2021, the story follows a man been released from prison after seven years, and learns that his mom is so sick and desperately need a liver replacement.
Left with no other choices, he will make up his mind to break a few more laws to get her to the top of the transplant list and save her life.
---
7. In the Heights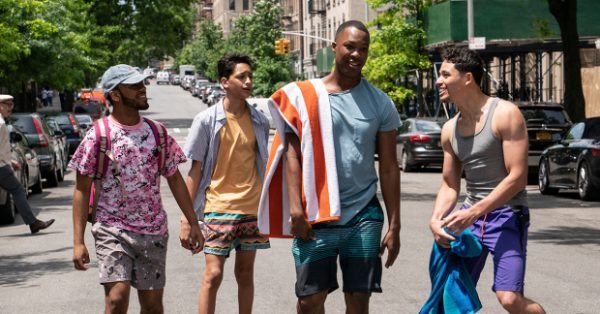 Release date: June 18
Starring: Anthony Ramos, Corey Hawkins, Leslie Grace
The story : Based on the Lyn Manuel Miranda Broadway movie of the same name, the film tells the stories of residents of the Washington Heights neighborhood of New York City over the course of three days.
---
6. Those who Wish Me Dead
Release Date: May 14
Starring: Angelina Jolie, Nicholas Hoult, Finn Little
One of the best drama thriller movies of 2021 is "Those who wish me dead" that follows the story of a teenager , whose life will turn upside down after witnessing a brutal murder.
Well, in order to protect him, the authorities provide him with new identity and send him to a remote region in Montana where he is enrolled in a wilderness survival program.
There, the teenager must survive as he find himself chased by two pro assassins within a forest, where fire is threatening to consume them all.
---
5. Respect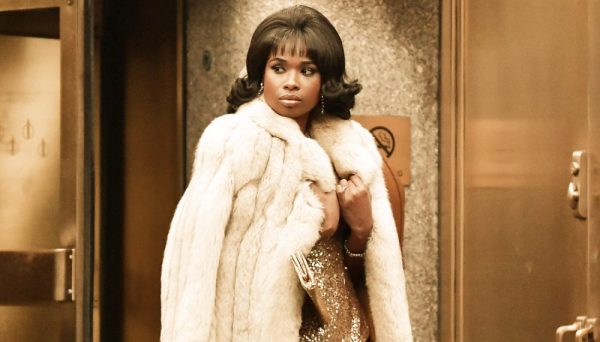 Planned release date: August 13
Starring: Jennifer Hudson
Story: This drama music film starring Jennifer Hudson is none other than Aretha Franklin, and frankly, we have chills already when its about movies that tells celebrities real stories.
So ,The life story of legendary R&B singer, Aretha Franklin is now on the big screen.
---
4. West Side Story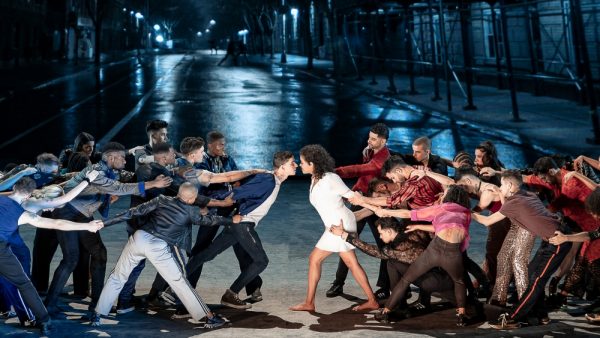 Planned release date: December 10
Starring: Ansel Elgort, Rachel Ziegler, Ariana Depose
Welcome to one of the best Broadway musical movies of 2021 that is based on one of Shakespeare's most famous drama tragedies of all time (Romeo and Juliet).
The story follows Lovers Maria and Tony find themselves entangled in the bitter battle between their gangster families. Knowing this feud will lead to disastrous consequences, Maria sends Tony to end the fight.
---
3. FlashBack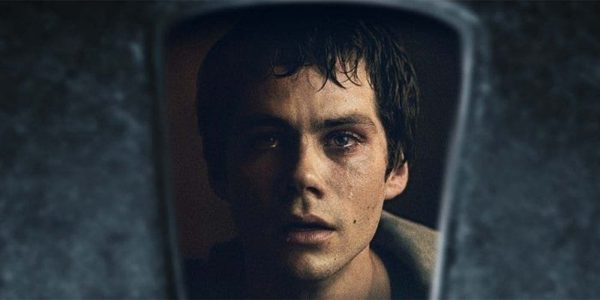 Release Date: October 2020
Starring:  Liisa Repo-Martell, Dylan O'Brien, Hannah Gross 
This is an 2020 amazing drama thriller movie starring Dylan O'Brien, who recently became an icon in Hollywood due to his successful acting in recent movies.
Flashback is at Number 3 of our list of the best drama movies to watch in 2021, because of the awesome story that chronicles the tale of Fredrick Fitzell, who starts having horrific visions of a girl who vanished in high school.
He reaches out to old friends with whom he used to take a mysterious drug but soon realizes the only solution lies deep within his own memories.
---
2. The Father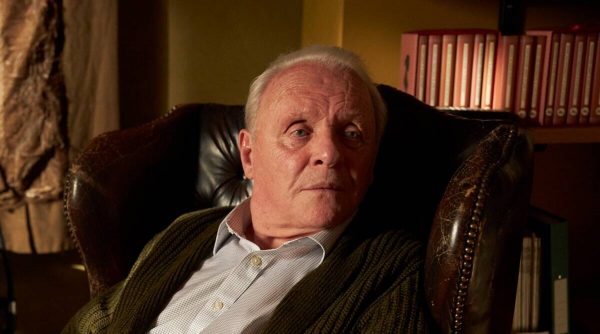 Release Date: December 23, 2020
Starring: Anthony Hopkins, Olivia Colman, Mark Gatiss
Well, where there is the name Anthony Hopkins there are good movies, and The Father is one of his best hits and an amazing drama film to watch and to enjoy in 2021.
The story focuses on a man dening all help from his little girl as he ages. As he attempts to sort out his evolving conditions, he starts to question his friends and family, his own psyche and surprisingly the essence of his existence.
---
1. Demon Slayer The Movie Mugen Train
Release Date: October 2020
Starring: Natsuki Hanae, Akari Kitô, Yoshitsugu Matsuoka
One of the best anime movies of 2020/2021 so far, is The Demon Slayer Movie, an Action Drama story that follows a boy who swears revenge on those who killed his family, a boy who wears a boar mask, and another one who shows his true power while sleeping.
the three along with their master gets aboard a train only to carry on their mission, which is to defeat an evil demon who has been tormenting people and killing the demon slayers who oppose it.