Top 17 Best Serial Killers Movies to Watch 
Serial killers have always been an interesting source of inspiration for movies. So what movies about serial killers or inspired by them that worth your time?
Everyone is obsessed with a documentary or crime drama today. Serial killers are totally terrifying and totally interesting, and each streaming service has had some huge success unlocking and promoting some true crime features.
There are a lot of fictional metaphors that appear in this genre. In fact, the best ones are those that are actually based on a true story – and tell the story of a realistic serial killer. Now it's time to get out of the imagination and enjoy some intense and entertaining movies – based on real and fictional people.
---
17. Extremely Wicked, Shockingly Evil and Vile (2019)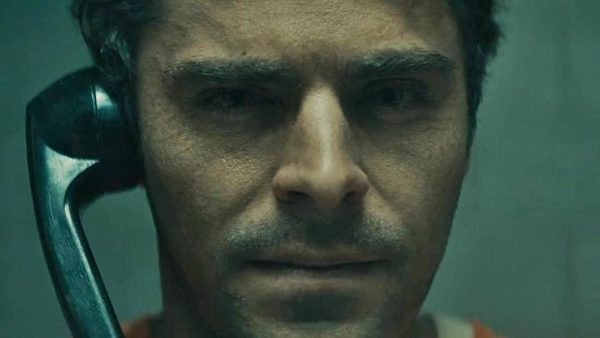 Zac Efron plays notorious American serial killer Ted Bundy in the 2019 Netflix movie Extremely Wicked, Shockingly Evil and Vile.
This is among the best serial killers and Zak Efron movies, which chronicles his crime from the perspective of his girlfriend, who has been denying his dark side for years.
---
16. Snowtown (2011)
Next up among the real story movies, Based on the infamous Snowtown Murders in South Australia, Snowtown chronicles the terrifying dramatic crime story of ne of the most notorious serial killers named "John Bunting".
It tells the film through the eyes of the unsuspecting Harvey family, and provides an inside look at Ponting's recruitment of young men into his own just killing gang.
---
15. Memories of Murder (2003)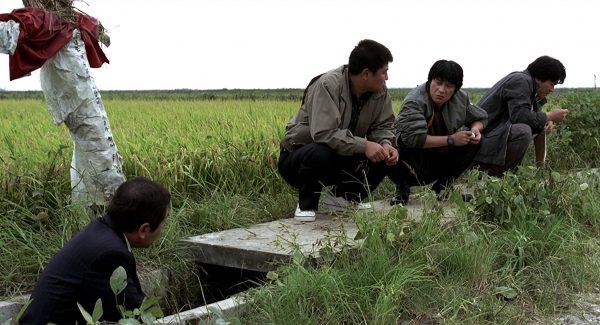 This is among the best asian movies that you really must watch, from the South Korean director Bong Joon-ho who made international thrillers like Snowpiercer and Okja, he crafted this murder mystery gem, based on the first serial murders in Korea.
He brings his own distinct sense of humor to one of the best movies on our list that depicts the tale of two detectives above their heads trying to solve baffling serial killers murders.
---
14. Wolf Creek (2005)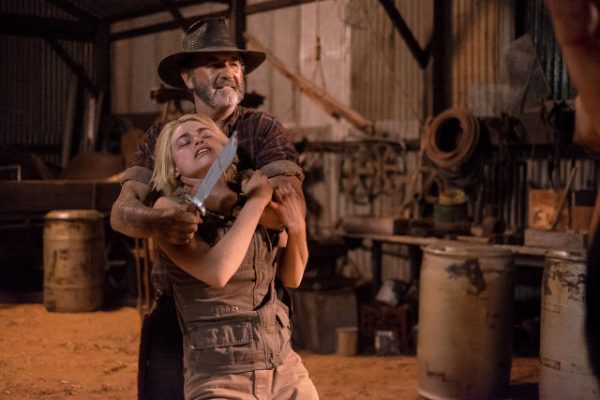 One of the best horror serial killers movies of the 21st century, Wolf Creek is also the main reason why it still feels so scary to visit Australia.
Picturing two different Australian killers on his back, they follow three tourists who venture into the outback, meet a stranger and … well, you know the rest.
What separates Wolf Creek from the other breakout pieces is their unwavering honesty. Not since Michael Myers conceived of a man made of such pure evil.
---
13. M (1931)
This type of serial killers movies owes all its debt to German director Fritz Lang's stunning 1931 film, which is based on the country murders at the time and a true Berlin criminal investigator.
Portraying a dark underworld of criminals seeking to capture someone in mysterious black and white photography, it's both as scary and exciting as anything released that past time.
---
12. Aileen: Life and Death of a Serial Killer
(2003)
Nick Broomfield, the first insightful producer, made this narrative film that waits for the punishment of prisoner Aileen Wuornos subsequent to being summoned as an observer due to her 1992 feature about her.
This is among the best documentary crime movies that is a profoundly captivating and follow-up serial killers stories that picture an inside view on a serial killer Aileen Wuornos, while focusing on her mental state on death row.
---
11. The Girl with the Dragon Tattoo (2011)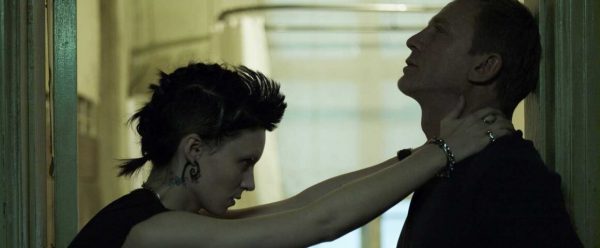 A masterful mystery thriller film, that will make you wanna check more stories about serial killers. The Girl with the Dragon Tattoo follows the story of Mikael Blomkvist, a smart journalist, hires Lisbeth Salander, a computer hacker, to solve the mystery behind a woman who has been missing for forty years. Hence, The two will discover more than they bargained for.
---
10. My Friend Dahmer (2017)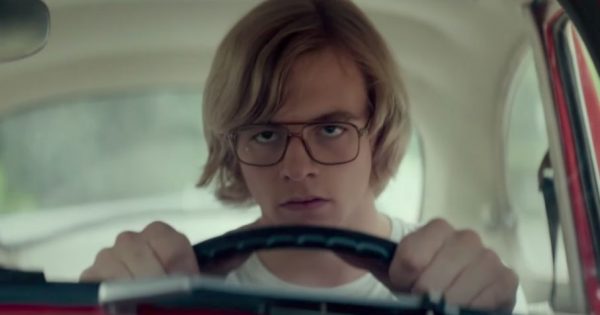 Still one of the greatest serial killers movies on the list that worth a watch, and tells the strange and interesting story of Geoffrey Dahmer – a young man who committed murders and sexual crimes against young men in the 1980s.
One of the darkest murder stories, My Friend Dahmer follows Jeffrey in high school, before his fatal killing spree begins at the age of 18. Ross Lynch takes the role and Mark Myers directs it.
---
9. The Iceman (2012)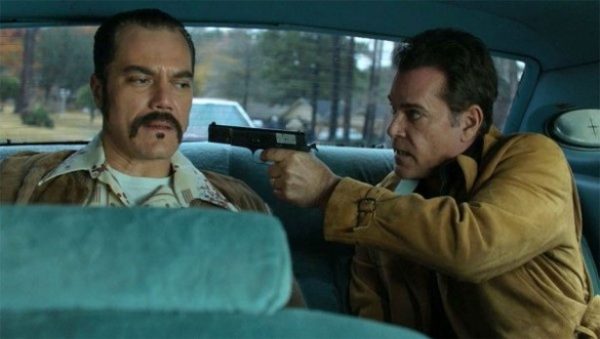 This is a crime drama with Chris Evans, Michael Shannon and James Franco. Based on the true story of Richard Kuklinski, the Iceman tells a slightly different story. He is considered a family contract killer.
This movie is about his life, murders and eventual arrest. Although it is not among the true "serial killers movies about a man who kills for his own pleasure, But it still stands out as an intense true story full of crime. Plus it is different from most.
---
8. Henry: Portrait Of A Serial Killer (1986)
Next up we have Henry: Portrait of a Serial Killer, one of the top based-true-stories movies on this notorious killers list.
The film tells the true story of Henry, known as "The Confession Killer", a vagabond who claims to have killed dozens and dozens of people.
Henry's story is unlike any other, and this horrific and utterly mesmerizing movie does an impressive job of telling it. For all fans of this genre, this is a must-have.
---
7. The Boston Strangler (1968)
Directed by Richard Fleischer and starring Tony Curtis and Henry Fonda, The Boston Strangler is set in the 1960s, when more than a dozen women were murdered in the Boston area.
This movie follows the investigators of the case, which is a crime mystery based on a notorious serial killer in the United States, and is considered by far the best screen adaptation of the story.
---
6. Monster (2003)

Charlize Theron definitely deserves an Oscar for her performance as Eileen Wuornos, Daytona Beach's $ex worker. After being $exually assaulted by an agent, she proceeded to kill the men who had hired her for her services.
In fact, Monster tells the dynamic and devastating true story of this woman and how she became known as the "first serial killer". A very wrapped case, this is among the best serial killers movies that does justice to every aspect of it.
---
5. Citizen X (1995)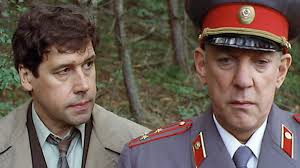 Set in the 1980s, Citizen X actually follows Soviet authorities as they attempt to capture a killer who finds his victims at train stations.
This is truly one of the greatest movies about serial killers that is based on the true story of Andrei Chikatilo, or "The Butcher of Rostov".
With politics, murder and time on their hands, this movie offers a glimpse into every angle involved in the case. Additionally, many Americans may not know the true story of this serial killer.
---
4. 10 Rillington Place (1971)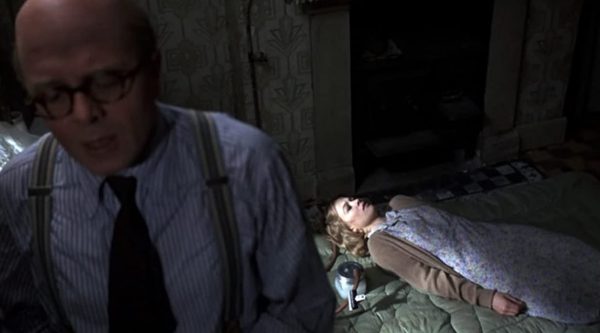 This underrated film is definitely a hidden gem among the serial killers themed movies, and it tells the true story of British killer John Christie, who went on to series murders of his neighbors.
The film follows the two of them, who are involved in violence and lies.
With Richard Attenborough and Judy Jason, 10 Rillington Place is a UK action movie that all North Americans will love to be terrified of – and give voice to real events.
---
3. Zodiac (2007)
This crime drama directed by David Fincher and has a star-studded cast that includes Jake Gyllenhaal, Mark Ruffalo, and Robert Downey Jr. in the late 1960s made Zodiac Keeler himself known.
Zodiac follows a prominent newspaper cartoonist, who tries to do his own detective work during their kill spells. This story is one of the most famous and mysterious, and Zodiac launched it.
---
2. Psycho (1960)

Psycho might be one of the most popular serial-killers movies today overall, and not just in the serial crime genre. Alfred Hitchcock created an immortal character with Norman Bates, but it turns out that he really got some inspiration from a true killer: Ed Jane.
Like Norman Bates, Jane was in an exciting relationship with his mother. He was also sent to a mental institution after his arrest. This movie is as flawless and classic as it comes – all while being a fairy tale of a real event.
---
1. The Silence Of The Lambs (1991)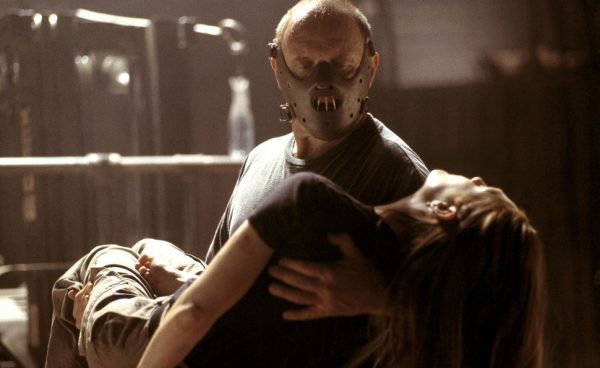 The Silence of the Lambs is perhaps among the most famous serial killers movies of all time, and it also won 5 mega-Oscars. In addition to that, it actually features two serial killers, Buffalo Bill and Dr. Hannibal Lecter, both of whom rely on real killers.
While this movie isn't actually a retelling of real events, it's still interesting that Buffalo Bill was based on Ed Gein and Gary Michael Heidnik loosely, while Lecter was inspired by surgeon Alfredo Ballí Treviño. On a terrifying and interesting journey, this movie deserves a party.