Top 10 of the Best Healthiest Fast-Food Dishes You Can Order
We already know that If you're trying to eat healthily, just forget about eating fast food.
But that is often easier said than done. because sometimes we found ourselves obligated to eat fast food, be it during works, hanging out, or just feeling tired to cook something to eat.
therefore, keep in mind that not all fast food samples are good for our health.
and this is why we are trying to pick some healthiest fast food dishes that you can order during your crazy busy days!
---
TACO BELL
Taco Bell brings people together with Mexican-inspired food. their restaurants serve Tex-Mex foods that include tacos, nachos, burritos, quesadillas, novelty and specialty items, and a variety of "value menu" items. 
Most of their Menu is with fewer than 350 calories and 10 grams of fat. so undoubtedly, this is one of the best meals that will fill you up without ruining the rest of your day.
The order: Two fresco crunchy beef tacos. 
The nutrition: 280 calories, 14g fat, 28g carbs, 12g protein, 600mg sodium
---
BURGER KING
My favorite meal is a grilled chicken garden salad. but we know Whoppers, triple-hamburgers and combo meals are the downfall here, with some options topping 1,000 calories, without even adding fries or a drink. just set your sight to Keep things basic, and you should be OK.
The order: Single hamburger with a garden side salad. 
The nutrition: 300 calories, 14g fat, 29g carbs, 17g protein, 550mg sodium 
---
WENDY'S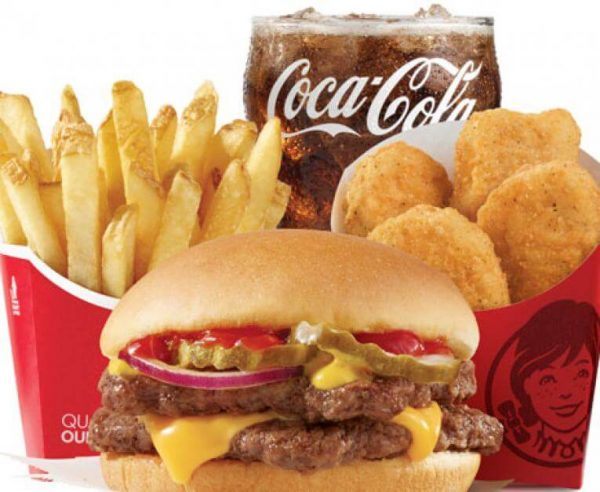 what I like in The majority of Wendy's chicken is of the fried variety, they offer the balance of carbohydrates and lean protein, just try to avoid "Baconator", and set your sights on the grilled chicken breast sandwich or wrap, and you'll have a healthiest fast food with a few hundred calories.
The order: Grilled chicken wrap with lettuce, cheddar cheese, and smoky honey mustard.
The nutrition: 270 calories, 10g fat, 24g carbs, 20g protein, 1,090mg sodium (Also available in half-size.) 
---
Continue Reading By Clicking Next Button